La Villa Pizzeria Walthamstow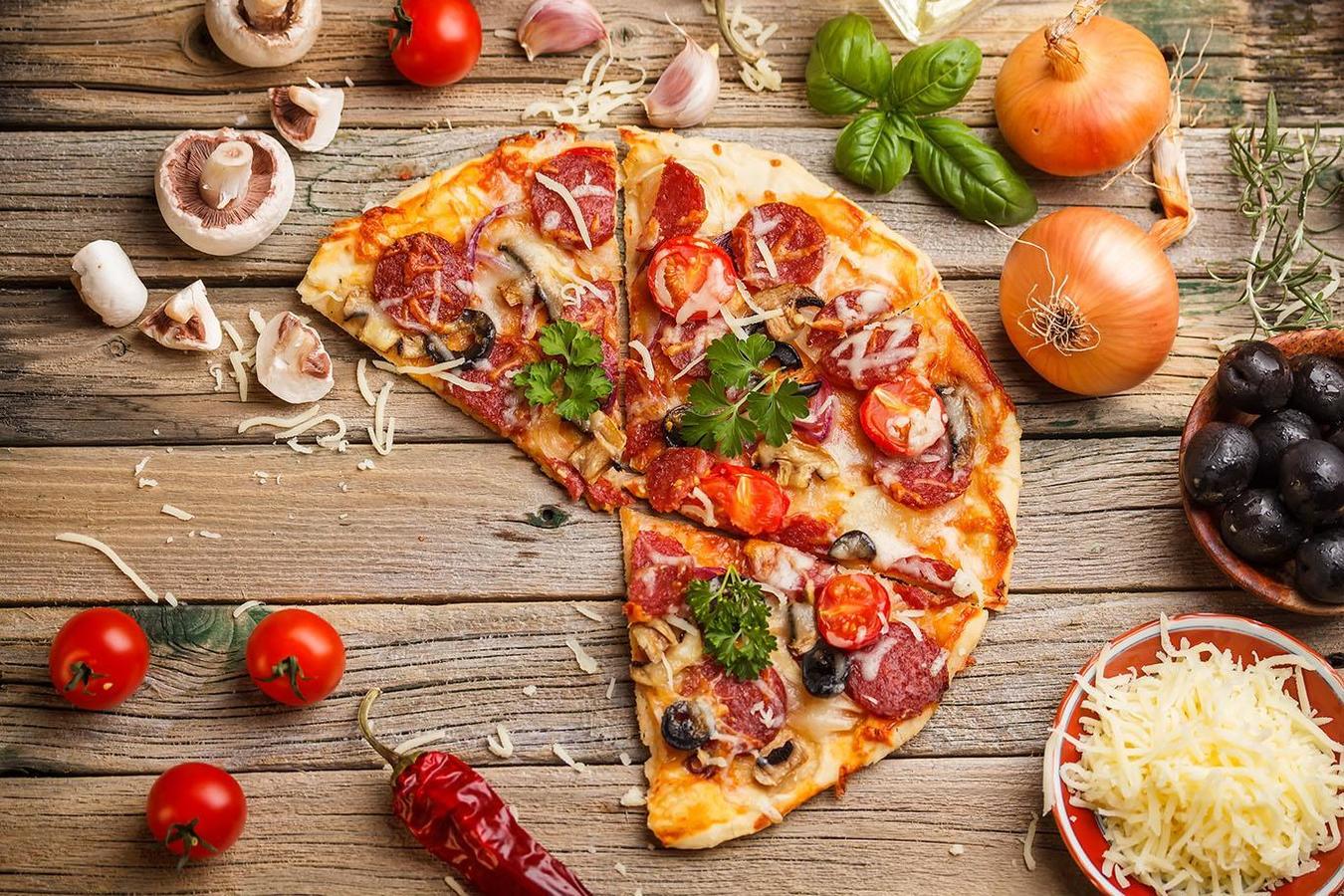 La Villa Pizzeria Walthamstow
Menu La Villa Pizza
The takeaway menu of La Villa Pizzeria, a pizza takeaway in Walthamstow, discusses various types of pizzas and other delicious foods offered by it. A close look on our menu can help you in planning your next takeaway order for our outlet. Our menu starts with a variety of Special Offers including some special pizza deals for couples and the delivery of some other deals. After special deals you can find a wide range of different types of pizzas on our menu to choose for your order as per your liking as well as the liking of your guests. These pizzas may include Hawaiian Pizza, Napolitana Pizza, Seafood Pizza, Vegetarian Pizza, Mexican Pizza, Florentina Pizza and Sicilian Pizza etc. We also allow you to make a pizza of your choice with 4 types of toppings with no extra cost. Our menu also offers a variety of side orders like Garlic Bread with Cheese, Potato Skins with Cheese plus 1 Topping and Jalapeno Cream Cheese to choose from to make your order a bit more attractive for your family and friends. You can also order for the salads available on our menu. In order to wind up our menu in a pleasant mode we offer some desserts and ice cream along with a variety of thirst quenching drinks including water and beer.
About La Villa Pizza
La Villa Pizzeria is gaining popularity as a pizza takeaway in Walthamstow since its inauguration. The popularity it is gaining is based on the hard work we have done to win the hearts of the people residing in and around this city as well as commuting here frequently. We focused not only on selecting the best quality ingredients for our dishes but also on the actually valid ways to prepare them so that our customers can get the best flavours and taste every time they visit us. Along with providing tasty foods and pizzas we also decided to take care of the time, efforts and convenience of our customers and for that reason we have accepted their orders online so that they may not wait at our outlet for the delivery of their order. In order to make this process more convenient we have recently launched our apps through App Store and Google Store so that you can download them on your mobile devices to place your orders even on the go, when you are away from your office or home.
Restaurant location La Villa Pizza
Finding La Villa Pizzeria, a pizza takeaway, in Walthamstow was always very easy due to its location at 208 Higham Hill Road, Walthamstow, London, E17 5RQ which is one of the most important locations of this city. You can also ask any local resident to reach us easily due to the increasing popularity of our outlet since its inception. Local means of transportation can also help you to find us easily due to our location. You can also use Google maps or any other online map to find us, if you are not familiar with the ways of this city.